Professional Services
Planning & Engineering
SM Consulting Services Inc. offers global telecom companies with strategic consulting and staffing services in the area of Wireless and Wire line.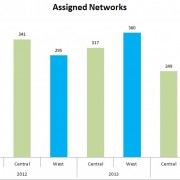 With an experienced team of telecom recruiters and a substantial and growing database of telecom talent, we can rapidly respond to a wide range of requirements with well qualified candidates.
We have supported our Clients Central, Eastern, Western and National Engineering groups & Planning  Network Solution group for new customer installation, legacy equipment decommissions for space and power saving.
---
Planning & Design 
We are supporting Multinational Clients for several years by providing alternate fiber, Entrance diversity, Route diversity, CO diversity & Capacity Planning. Reports are generated in MAPInfo & GIS tracing. We have proven track record of superior quality with unmatched dedicated support to our clients.
We generate Google Earth files for our clients by using MAPInfo, GIS Application and Google Maps. We manage diversity, non-diversity routes with precise entrance. We also provide our clients precise route measurements with coordinates. We focus on timely delivery with precise graphical information for our clients that is easy and convenient to handle.
---
Migration Services
In Telecommunication Migration is a process of moving customer physical circuits from one equipment to another equipment. SM Consulting Services Inc. is involved in Telecom Network Migration at different carrier levels including:
DS1 or T1
DS3 or T3
STS1 or OC1
OC3, OC12, OC48 and OC192 level
We are involved at different levels of migration for example DS0 to DS1's, DS3's and at OC3.
---
WHY US
We have all the expertise and experience required for any kind of complex network migration that includes awareness of all network application examples are:
| | |
| --- | --- |
| INSIS | REACT |
| Raid | ALU Service Portal |
| PONS | ALU SAM (5620) |
| CIMS | BMC Remedy |
| Passport | Netsmart |
| Newbridge | 5ESS |
| DMS250 | Bell Portal |
Network Grooming
Network grooming in telecommunications field refer to grooming of network to optimize utilization of its traffic-carrying capacity which can have a significant impact on Carrier profitability, reliability and profitability.
---
Optimization of Network
Procedure of efficiently multiplexing channels or time slots in order to improve bandwidth utilization, optimize network throughput and minimize network cost.
---
SLA's and Contractual Obligations
All Migrations activities are performed during maintenance window as prescribed by Client SLA's
---
Network Audit
Physical Network Audits: Telecom equipment, network switches and routers (port count, fiber connections) and support equipment (UPS, local spares) Fiber Audits: Fiber counts, fiber routing, fiber splicing and inter-connection documentation Copper Audits: Copper routing and inter-connection documentation Logical Network Audits: Port configurations and virtual circuits Records reconciliation and verification Site access documentation Network database population Capacity management Network audit template libraries Network site packages